MLM prospecting is seldom the go-to activity of choice amongst home business owners.  Especially those that share my excitement about leveraging the power of the internet to attract prospects for your business.  There are plenty of marketing messages out there that will tell you that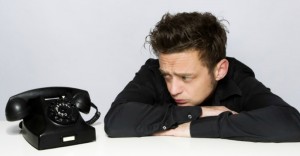 to prospect is "Old School" and a poor use of your time.  There are also lots of people following that advice based on convenience, rather than on results.
In today's video I discuss this very subject and ask the most important question of all.  Are you making the money right now?  Are you getting compensated even marginally for the work your putting in.  For many the answer is no, and here in lies a huge source of frustration amongst marketers in our industry.
Why MLM Prospecting Is Important Even For Marketers
Well MLM prospecting implies that you want to build an MLM business.  However even if you're building some sort of online hybrid, or top tier direct sales initially prospecting can play a huge roll for several reasons.  First of all most struggling marketers are frustrated with the results, most specifically, the money they are making.  An important distinction that must be made.  There is a huge difference between active prospecting and passive marketing. While it's not this cut and dry I think its best if you look at the two as "make money now" vs. "make money later."  Now ask yourself again, are you getting even marginally compensated right now for the work you're putting in.  If not you're likely placing too much of your time and energy on passive marketing.
To be clear, I love passive marketing.  The benefits are plentiful, but as I say to my students, always make sure that your actions are congruent with what you say you want.  If you say want to make money now, you must be participating in activity that can make sales now.  Those activities may not be passive marketing.
Another big reason to participate in active prospecting is to develop the skills and set a strong example for customers, teammates, and students.  The truth is most people will not stick it out in this industry without at least an early taste of even the smallest tangible results.  Do you expect new people who are following your lead to take on the learning curve associated with passive marketing, exhibit patience before results, and keep a high excitement level about their new business venture?  This isn't the most realistic scenario.  For this reason getting faster results in your business while developing the skills to help others achieve similar results benefits everyone.  Watch today's video where I discuss all the reasons why I believe that all new marketers should continue their active MLM prospecting.
Video:
 

Why Marketers Should Still Focus On Active MLM Prospecting
If you found this video helpful be sure to share it and comment below!
P.S.  If you could use more leads for your business you may want to take a peak at the system I have been using for over 2 years now.  

Check it out here!
Comments
comments