If You Want to Generate More MLM Sales You Must Ask Yourself a Simple Question
Most people involved in MLM are always looking for a way to generate more MLM sales.  Often times their company resonated with them and now they can't figure out why it is not doing the same with others.  This is why personal development is so important in MLM.  There isn't an MLM leader out there who hasn't, up to present day, consistently set time aside for personal development.  Now I know this may seem a little harsh, but if you want generate more MLM sales you need to take a look in the mirror and ask one simple question.  Why are people not buying from me?  That's right, most people are consumers by nature and most people want the lifestyle that success in MLM can give them.  This said, that long look in the mirror may very well determine the missing piece to the puzzle.  Always remember this; People join people….not business opportunities.  Now that we have come to grips with this let's discuss some things that will help you generate more MLM sales.
Confidence is the Key to More MLM Sales
If you believe in your MLM product and company then you need to portray that confidence when yo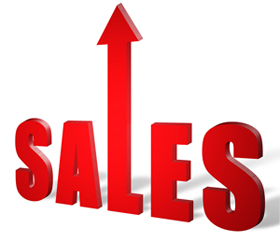 u speak to prospects.  It is not enough to get all fired up after some training or convention and then revert back to a "maybe this will work" attitude.  You need to be confident that you are building a future with this company….and when you believe it yourself, it will come through when you speak to prospects, and you will generate more MLM sales.  The other factor when it comes to confidence is its arch enemy…and that's desperation.  Don't be desperate if you haven't gotten enough MLM sales. The only people you need are people that want to work with you….it's not the other way around.  Lose the desperation, build the confidence that what you are offering is of great value, and you will generate more MLM sales in the near future.
Posturing is Confidence in Action and is a Key Factor if You Want to Generate More MLM Sales
Confidence is your mindset and posturing is the application of that mindset.  If you want to generate more MLM sales you must learn how to control the conversations you have with prospects.   You are going to get met with objections regularly.  Often people are not testing the product they are testing the person you see in the mirror.  If you want to generate more MLM sales…work on the person in the mirror.  The old person may have someone tell them "it looks great, but I just don't have the money right now" and respond "I know how it is.  It's really tough out there."  The confident you will get the same question and posture correctly by responding.  "I know you don't have any money right now….that's exactly why we are having this conversation."  If you can tell the difference between the two then you are miles closer to generating more MLM sales.
You Must Understand Your Prospect if You Want to Generate More MLM Sales
Too often when people are trying to generate more MLM sales they spend every moment explaining all the great things about their company or product…flat out pitching.  Every person has different needs. Everybody wants a little something different.  If you want to generate more MLM sales make an effort to understand your prospect.  Understand what they are looking for, understand what their wants and needs are.  You can then cater the details of your opportunity to their wants, needs, and desires.  Let me give you an example.  If you are talking to someone who makes a substantial income do you think you should keep mentioning the great compensation plan.  Probably not….because money is not what they need.   Your opportunity doesn't solve a financial problem for them because they don't have one.  Maybe they want more time with their family, or are longing for a sense of community.  Once you understand these things about your prospect you can fit your opportunity into their needs.  If you can do this successfully you will generate more MLM sales immediately.
Take the Fist Step to Generate More MLM Sales
Now that you know one of the major components that is keeping you from generating more MLM sales it is time for you to do something about it.  Begin making personal development a part of your everyday routine, and commit so whole heartedly to what you are doing that you exude confidence.  You may start reading books or listening to audios, but whatever it is….be consistent.  Good luck in your development, and may your MLM sales increase drastically in the near future.
If You Found this Post Helpful Pease Comment, Retweet, or Share It
To Your Success,
Justice Eagan
Comments
comments