Success in MLM isn't easy, but it is important.  When most of us get started we looking for a change, a solution…for us.  Whether the bills aren't getting paid, we don't have enough time for our family, or we hate our boss, there is some form of pain that opened us up to this wonderful opportunity.  At that moment success in MLM is about us.  If you've been there, and hung around the industry for a while, then you've learned that having a "solve my problem" mentality can get you started, but it certainly won't get you to the promise land.
Success In MLM Is Bigger Than You
If there is one thing so many struggling MLMer's fail to realize it is that success in MLM is about positively affecting the lives of others.  It is about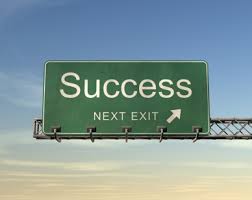 becoming a better more powerful version of yourself and it is about becoming an ambassador for our great industry.  Sponsorship and sales just don't cut the mustard if they are not taking place with purpose behind them.   We must find that bigger vision that is pulling us, and understand that our great industry is a platform for impact.
I Believe That Success In MLM Is Your Responsibility
As I sat in the pool in Cabo a few days ago with my sponsor (This is how we travel so much), and I thought, what if he had quit?  What if he hadn't approached me and exposed me to MLM?  Where would I be?  Where would the people who's lives I've touched be? You see, your success in MLM affects countless people who you haven't met yet, some who you will never meet.  This wake up call I did the other day is super powerful, and will explain exactly what I mean.
Why You Must Achieve Success In MLM
Comments
comments