Numis Network is closing out its 3rd annual convention, and it is on the back of some major announcements. Thes

e announcements create an even brighter future, for this young company, and in my opinion, make this an incredible time to get sarted.
Who Is Numis Network?
For those that may not be familiar, Numis Network is a direct sales company that has pioneered the sale of graded collectible coins through the network marketing model. Founded in 2009, by Chris Kent, Jake Kevorkian, and Ian Cordell, Numis Network has already attracted a series of leaders from throughout the industry and has recently launched in both the U.K. and Australia Markets adding to their presence in both Canada and the United States. Their flagship product is known as the Silver Premier Club, replacing the traditional network marketing auto ship of consumable juices, shakes, vitamins etc., with a monthly collection of 100% price guaranteed collectible silver assets from the world's leading government mints.
Numis Network's Major Announcements
Refer 3 get yours free is for retail customers too:
Now this wasn't really a convention announcement, but its recent addition to the program had flown under the radar a little bit. Retail customers of the Silver Premier Club not only get preferred pricing and the 5 year 100% buy back Gauruntee, but they can get their silver coin for free every month buy referring 3 other people to Silver Premier Club. There is no limit to the amount of free coins someone can receive. In my opinion this is a pretty unbelievable way to promote retail business, and build your personal wealth for free.
The Numis Network Next Generation Expansion Team:
The first event for the national expansion team will be held in Dallas TX on Novemeber 9th and 10th. Reps will have to qualify based on performance to be able to attend. This will truly be where the next generation of Numis Network leaders are groomed, building a stong foundation for long term success.
NumisTV….Leveraging A Partnership With Mike Mezak:
Long time Numis Network partner Mike Mezak happens to be the world's best numismatic salesman. He now is the featured salesman on NumisTV. Each rep gets their own infomercial site with Mike Mezak selling the Silver Premier Club for them. This is an unbelievably easy way for reps to promote retail and get their coins for free.  Check it out here http://www.numis.tv/jeagan
Numis Network Mobile App:
A new app being rolled out some time in September features videos, slide presentations, back office access, and upcoming events connected to Facebook, Twitter and Google maps. A great bonus for reps who like to prospect on the go.
Another Very Achievable Vacation Incentive:
One of the best and most popular parts of the Numis Network compensation is their vacation incentives.  Two times a year reps have an opportunity to qualify for a luxury vacation.  The most recent is another Carribean cruise.  These rewards are exptremely achievable.  If you would like more informaiton on them simply comment below or email me.
Is Now The Time To Join Numis Network?
The bottom line is this. Numis is at a great stage in its early life. The hype of a newly launched company in a new market is gone. The company jumpers, looking for a quick hit have come and gone. The real networkers have settled in, and it is time to take things to the next level. Numis Network is unlike anything else in the industry and is poised for an incredible future. If you are a serious about network marketing and building a team for many years to come this is a great place to be. After all what's the worst that can happen? You can end up with a garage full of guaranteed silver!


If You Found This Post Helpful Please Comment Share Or Retweet
To Your Success,
Justice Eagan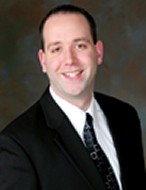 Let's Connect on Facebook
Follow Me on Twitter
Contact Me: justice@justiceeagan.com
P.S. If Your Upline Doesn't Have a Step by Step Blueprint For Success Then Check This Out (Unless of Course You Already Have Too Many Leads) CLICK HERE FOR INSTANT ACCESS
Comments
comments