Home business success is sought by many. Unfortunately far fewer than desire it actually achieve it. So why? What is holding so many people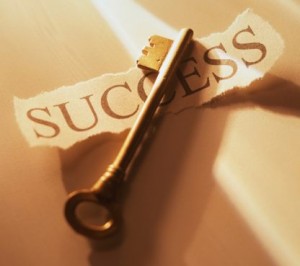 back? Whether you are an aspiring network marketer, internet marketer, success coach ….whatever…..what is standing between you and success is the same thing. Now here's the kicker….it's likely not what you think it is. As a person, who is making my mark in all three of the categories mentioned, I can tell you with great confidence that what I am going to share with you hear today is the key to home business success, regardless of the finer details of your business. In fact, these fundamentals can carry over into just about any environment where success is the ultimate goal. So open your ears, your mind, and be prepared to drop the excuses….because home business success is achievable.
Why So Many Fall Short Of Home Business Success
After a few of months of laying out money and seeing no return most quit. Just a fact…I can't change it and neither can you. What you can decide….is will you quit? Ask yourself more powerful questions…..did you really think you would achieve home business success overnight? Did you think it would be easy?…..Did you think it would be free? If the answer is no…..then things are looking up for you ;). I knew right from the beginning that I was going to make it happen…..sure my belief wavered from time to time, but I always got right back on track. How?….because I realized something very early, and if you realize it here today….home business success is all but inevitable. Here is what I realized….if someone who is successful was getting results I wasn't getting they either had skills and knowledge I didn't have, or were doing something I wasn't doing. Plain and simple! So there really was only one choice…find out what they knew or did that was missing in my business!
3 Major Factors of Home Business Success
1: Skills/Knowledge : We've concluded that someone who has achieved home business success is either doing something you are not or knows something you don't. So if they know something you don't then you need to figure out what that is! Make a commitment to this (it is a never ending commitment) and you are 1/3 of the way there. This will likely involve investing in yourself, but the skills and knowledge you gain can pay you for a lifetime.
2: Action : My good friend Diane Hochman said something so profound the other day. She said "you don't have to get it right…..you just have to get it going." You will have to take action well before your skills are fine tuned and your head is filed with knowledge. That said….if you have developed the same skills as someone who has the home business success you desire, and you aren't getting results….then you aren't taking the same actions as they are. Model their actions and you are almost there!
3: Mindset : Without the right mindset factors 1 and 2 become exponentially harder to execute. Home business success will start between your ears. You must see it, taste it, and believe it… before it ever truly materializes. Regular personal development will allow you to take responsibility for the outcome of your endeavor. Remember if someone else has home business success…..you can too. Believe this, develop their skills, model their actions and you will be successful in no time!
Home Business Success : Motivational Wake Up Call

To Your Success,
Justice Eagan
Comments
comments