As the holiday season approaches…many who aspire to have network marketing success will undoubtedly face a series of challenges unique to this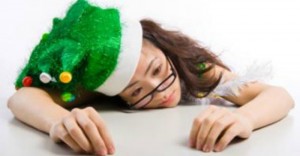 time of year.  Ultimately how you handle those challenges will identify who is really in it to win it, and who isn't quite that serious about building the business and life they say they desire.  Today's video is actually a recorded call I did where I discuss exactly how to gear up for the holiday's and what the real hang ups are that lead people to give into holiday excuses.
Network marketing Success Is An All The Time Commitment
If you're serious about success the first thing you need to understand is the commitment involved.  Think about the commitment you have to other things in your life.  Regardless of how crazy the holidays get you will still show up to work. You will still pay your bills.  You will still meet family obligations.  What about your business.  I assure you there are only 2 factors that play into whether or not you step up dying the upcoming 6 weeks.  Not time, not money, not confusion, not overwhelm.  Watch today's video to learn the 2 simple factors that determine whether or not you charge through the holiday's towards network marketing success.
Video:
 

How To Have Network Marketing Success Despite The Upcoming Challenges
If you found this video helpful be sure to share it and comment below!
P.S.  If you could use more leads for your business you may want to take a peak at the system I have been using for over 2 years now.  

Check it out here!
P.S.

If Your Upline Doesn't Have a Step by Step Blueprint For Success Then Check This Out (Unless of Course You Already Have Too Many Leads) CLICK HERE FOR

INSTANT ACCESS

 
Comments
comments