Online network marketing success is going to involve some activities that most traditional networker marketers have not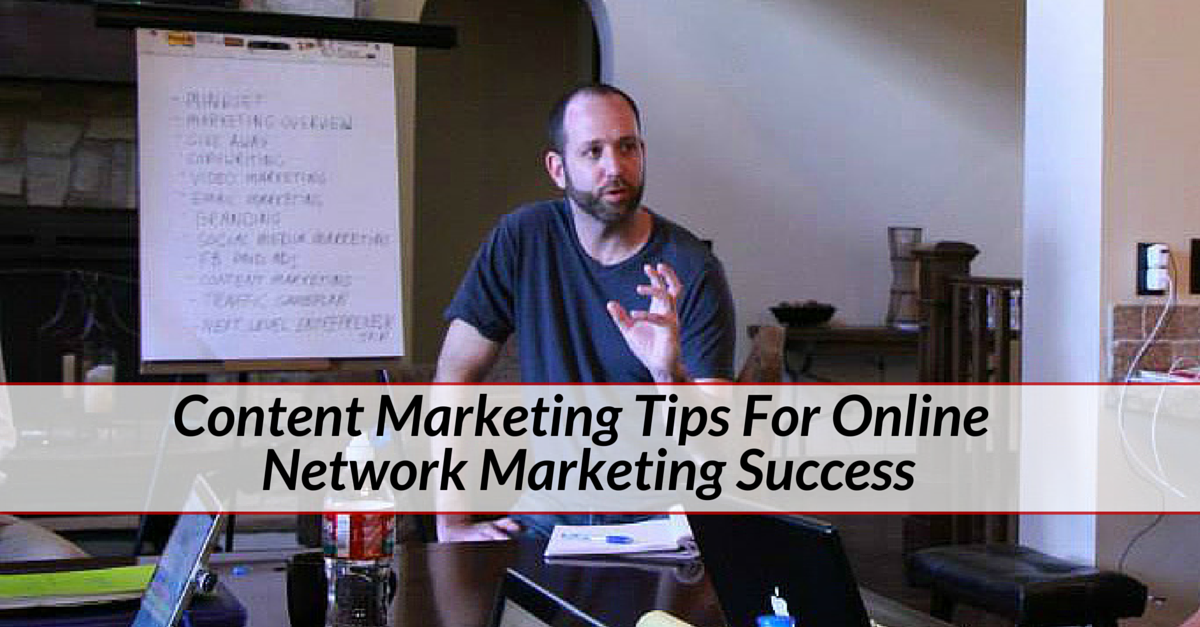 participated in before.  One of those activities is creating content.  Today I want to share some content marketing tips that are specifically geared towards all the hang ups I find that most people have when they are getting started online.  The fear, the overwhelm, the doubt, and anything else that may be holding back a person who wants to generate leads, make more sales and sign up more reps using the internet!  Here's the deal.  Content marketing is going to play a role whether it's something you've done before or not, so hopefully today's video helps you take a big step towards better results in your network marketing business.
Why Is Content Marketing Important?
Content plays 2 really huge roles in building your business online.
1).  It positions you as an authority. If you've read my "21St Century Sponsoring" ebook then you already know that people join people NOT business opportunities.  That's right, they join people they know, like and trust.  We have a tendency to be attracted to the "Authority" on a subject.  Someone who knows a bit more than us, and that we believe can help us achieve success in whatever it is we've set out to achieve.  Now you may be thinking…but I'm not the authority.  I address that in today's video.
2).  It claims your internet real estate and helps generate leads.  Think of the internet like a big plot of land.  Every time you create a piece of content it's like you're grabbing another piece of real estate.  The best part is each piece of content that you put into the marketplace is like another fish hook in the water, or sales person in the field.  The more content you have out there the more opportunities you have for prospects to find you and become a lead.
Online Network Marketing Success Secrets
Everyone starts somewhere, or do they?  Most online network marketers have a difficult time getting started.  Especially when it comes to content.  The reality is you'll never know everything you think you need to know.  You'll never feel ready.  The time will never feel right.  If you want online network marketing success there's only one time that's right to get started.  That time is now.  Today's video will help you do just that.  In it I share some really valuable content marketing tips for online network marketing success.
If you found this video helpful be sure to share it and comment below!
P.S.  I FIRED MY BOSS and Caught It All On Tape…Watch Me Do It & Discover The Online System That Made It All Possible  Click Here To See The Video!
Comments
comments