Internet network marketing is a term thrown around quite loosely online, and the promised land of success doesn't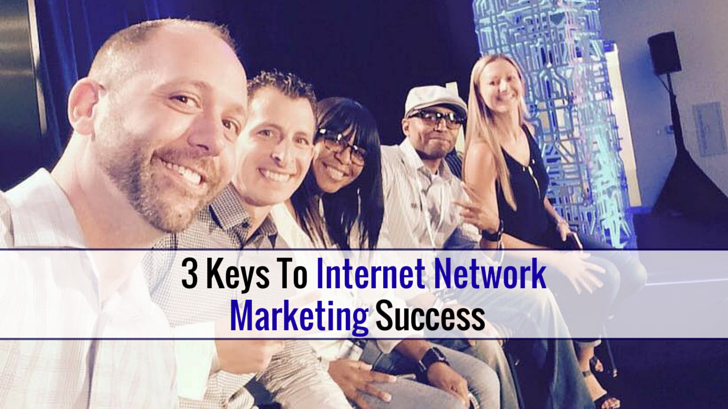 always look the same to those involved as they envisioned when getting started.
Having just returned from My Lead System Pro's Live The Dream 6 event out in Austin Texas where I had the privilege of speaking to about 400 hungry entrepreneurs with a panel of amazing online marketers and networkers, I got to thinking about what new marketers understand about building their business online.
I remember when I first ventured online.  Broke, struggling, and having only recruited one person in 6 months I turned to the internet looking for a solution.  Every Google search led me down another rabbit hole.  Promises of leads, sales, and automated sign ups where everywhere.
Marketers bashed old school friends and family methods and pitched promises of pure automation. I joined email lists, bought training products, and consumed endless information with the promise of building my business with more speed, pleasure, and ease.
It wasn't until I really started to get results online that I learned there was more than meets the eye.  That there were a series of business models out there that were all falling under the umbrella of "Internet Network Marketing."
Today's video discusses keys to actually leveraging the internet to attract prospects for your network marketing business.  After all, the reach of the internet is extremely powerful.  Use it wisely and you truly can achieve online mlm success.
Internet Network Marketing Do's & Don'ts
My message has changed a lot over the years.  I've learned not to bash old school methods, and if you want to build a network marketing business online you should probably do the same.  Rather than looking at the internet as a push button solution to remove the fear and frustration of traditional prospecting it's best to see it as a platform to connect and communicate with more people.
If you are looking to truly grow a team in a traditional network marketing business the phone is still going to be a major part of the equation and social media will be your best friend.  There is no doubt that the more complicated the marketing strategies that you share with your team….the less duplicatable they will be.
3 Keys To Internet Network Marketing Success
First off don't abandon money making activities.  There are more tools and information at our fingertips than ever before, so if you're looking for a distraction, a way to stay busy being busy, then you'll find one.  Production is your number one goal, and production means sales and sign ups.  If you're caught up in the often steep learning associated with internet marketing then you may want to roll up your sleeves and get your presentation in front of people.
Second, make sure you understand the different online business models.  There are a variety of business models in our space and they don't all lend themselves to actually building a network marketing business.  One's not better than the other.  They're just different.  You must understand what makes them different in order to choose the right model for you.
Lastly, online marketing is not a way to take relationships out of your business.  Especially if you want to build a team.  Whatever you do make sure to keep "people" front and center in your business.  Online or off, how you make people feel will be a driving force of your business.
Watch today's video where I dive a bit deeper into these keys and break down some of the more important aspects of succeeding in the world of internet network marketing.
VIDEO: 3 Keys To Internet Network Marketing Success
If you found this video helpful be sure to share it and comment below!
P.S.  I FIRED MY BOSS and Caught It All On Tape…Watch Me Do It & Discover The Online System That Made It All Possible  Click Here To See The Video!
Comments
comments