Regardless of what you may read online these days MLM success isn't created over night, but if you're willing to develop the skills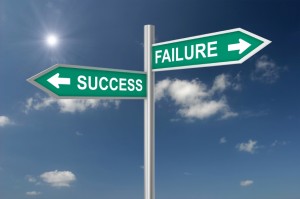 and put in the time then getting to the promise land is an  achievable goal.  Today, I will share with you some MLM Success Secrets that helped me breakthrough in my business and will remain foundational in my ongoing success, and I firmly believe they can do the same for you.  I've just got to warn you, these may not be the sexy tips and tricks you are getting fed daily, but rather a good old fashion dose of what you need to hear.
These May Not Be The MLM Success Secrets You Were Expecting
I'm a firm believer that where we are in life is a product of the decisions we have made along the way. Hence, the decisions we make today determine our future.  The MLM Success Secrets presented in this blog post and explained in my video below, are not a series of lead generation techniques, prospecting scripts, or closing techniques.  They are instead a series of successful choices that when made can position you for incredible breakthrough and long term success. In the video I'll explain in detail the kinds of sacrifices that will be necessary for success and some important mindset shifts that must be mad. A brief overview of these MLM success secrets is listed below. 
3 MLM Success Secrets: Building Blocks to Success
 1. Commitment
Home business is not a push button solution to your problems.  Commitment is one of my major MLM success secrets. Once you make a decision to do this business then there is no turning back. I always say, you can do this part time, you can do it full time, but you can't so it sometimes.  You must commit to following through and succeeding. The amount of money you wanted to earn at the end of the day is not served on a silver platter. You have to understand that you need to learn.  You must be consistent.  You must be patient. There is no easy road to success in anything, so draw a line in the sand, and don't turn back.
 2. Sacrifice
Success is having the things you want in life but as we all know, success doesn't come easy. Success is not a destination but it is a process. During this process we must make sacrifices. If you do not change your behavior nothing will change.  We must eliminate things that don't positively serve out future even if they bring us short term satisfaction.  I encourage you to continue searching for the changes you have to make in your attitude, activities and lifestyle to better serve the outcome you're looking for. Be willing to part with instant gratification for the sake of long term results and the satisfaction and lifestyle that come with them.
3. Personal Responsibility
The most liberating day in my life was the day I took 100% responsibility for where I was and more importantly for all the things that made me unhappy.  Why was it so liberating?  Because I officially had total control for the first time ever.  When you take responsibility, you immediately place yourself in the driver's seat, and take the wheel.  The outcome is in your control.  I once hear the great trainer Larry Thompson say….that the headstone of failed network marketers should read…"if I only had ______." Clearly he was referring to most peoples' inability to take responsibility for the outcome.
Ok, so these may not be the MLM success secrets you were thinking of, but I assure you they cans serve your business better than any lead generation strategy out there.  Bullet points are great, but I encourage you to get an in depth understanding of exactly what I'm talking about.  Below is a call recording I did that explains exactly what it means to embrace these 3 MLM success secrets and how they can become the cornerstone of a long and prosperous life in the home business industry.
Recording: 3 MLM Success Secrets
P.S.

If Your Upline Doesn't Have a Step by Step Blueprint For Success Then Check This Out (Unless of Course You Already Have Too Many Leads) CLICK HERE FOR

INSTANT ACCESS

 
Comments
comments