Today I want to share some content marketing tips for home business owners?  Why?  Well content marketing is one of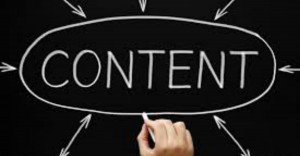 the most powerful strategies out there.  It helps you build credibility and authority with your potential prospects, and it also builds a presence online that can grow your audience.   It can include blogging, video marketing, podcasting etc..  Sounds easy enough right?  The biggest problem I see people face is clearly represented in one of the most common questions I get asked.  What do I produce content about?  If you've set out to create constant content you've likely encountered some sort of writer's block.  Today's video provides tips on how to keep the ideas flowing.
Can These Content Marketing Tips Help The Beginner?
Yes…in fact they are geared towards the beginner.  That said, even more seasoned marketers can use a reminder or an idea from time to time.  The most important thing an up and coming content marketer can do is get in motion.  Get out there.  Create content and share it in the marketplace.  It won't be perfect.  Heck, it may not even be that good.  I cringe a bit when I see some of my original content, but had I waited to create it I would have never gotten results.  Truth be told, some of my best producing videos of all time were some of the originals I created.  There are certainly a variety of opinions out there, but I firmly believe that content marketing is a cornerstone marketing strategy for any marketer who wants to build strong online relationships and grow a loyal audience.  Thats exactly why I want to help you keep the ideas flowing.  Consistency is key, and these content marketing tips for home business owners can help.
Video:  Simple Content Marketing Tips For Home Business Owners
If you found this video helpful be sure to share it and comment below!
P.S.  If you could use more leads for your business you may want to take a peak at the system I have been using for over 2 years now.  

Check it out here!
Comments
comments