I think it goes without saying that we'd like our online marketing message to reach as many people in our target audience as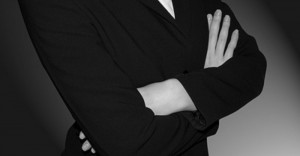 possible.  We also want to continue to grow a loyal audience, and consistently increase our sales.  Sometimes in the midst of our efforts we lose sight of how some of the intricacies of our marketing may make people feel.  One thing you must recognize is whether or not your marketing is creating curiosity with your prospect or raising resistance.  Today's post can help.
Is Your Online Marketing Creating Resistance?
Hopefully not, but likely somewhere amongst your marketing, improvements can be made to lower resistance.  How do you find out?  Well it's not the easiest thing in the world because prospects, website visitors, your social media audience etc. may not even consciously realize it, let alone reach out and tell you.  Getting skilled people to help evaluate your marketing can certainly help.  Sure it would be great to always get the expert opinion of successful marketers, but on a daily basis that opinion may not always available.  The good news is, there are a couple of things you can easily consider to help make sure your online marketing is having it's desired effect and creating curiosity rather than resistance.  Learn 2 great tips when you watch the video below.
Video:  2 Online Marketing Tips To Help Reduce Resistance
If you found this video helpful be sure to share it and comment below!
P.S.  If you could use more leads for your business you may want to take a peak at the system I have been using for over 2 years now.  

Check it out here!
Comments
comments