Just a few personal branding tips can help you adjust our marketing to build a stronger, more attractive, more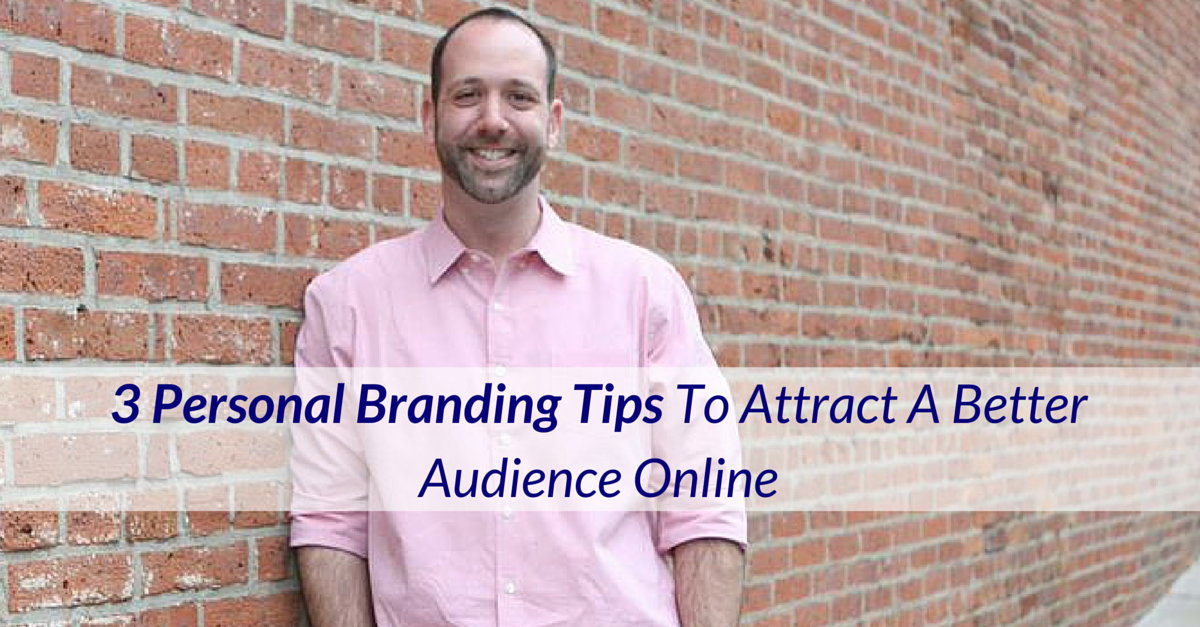 profitable presence online.  If you're looking to build your home business using the internet, the single biggest piece of advice I can provide is to "brand you."
Once of my mentors has repeated countless times "wherever you go…there you are."  Sounds a but silly, but in reality its a powerful statement.  What it's saying is, no matter what changes, YOU will always be at the center of your business.
In home business, which is my niche, this is even more important.  Companies come and go. Comp plans change.  Downlines get disrupted.  Marketing strategies shift.  It's a fragile world.  Unless of course you have a strong personal brand and a loyal following.  Which is why today's video, where I teach you 3 personal branding tips to get you attracting the right people, is so important!
Should You Focus On Personal Branding
I feel strongly that you should. As do other internet marketers in the home business space.  You may not however, get the same response from your company or upline,
Too often network marketers and other home business owners brand their company.  They scream from the rooftops about how great their company is and lead with pitch after pitch about why someone should buy their product, service, or opportunity.  This is a sure fire way to turn people off, and if you've participated in this behavior (it's likely you have, because we all have) then you know it doesn't produce results.
By building a personal brand, people are attracted to and connect with YOU the person, and the reason they do so is because they see you as a person of value.  Someone who can help them, because of the knowledge and expertise you've exhibited.
Many new business owners immediately meet this idea with the objection that, "Who would want to listen to me" or "But I'm not the expert."  The answers simple.  Grow your value.  Do this by learning just a little bit, and you immediately have more expertise than those who are where you were before you grew your knowledge.
What Can Personal Branding Yourself Do For Your Business?
Most importantly it can help you attract the right prospects vs. chasing down anyone with a pulse. We're talking about people who are already interested in doing business with you, because of the way you've positioned yourself online.
Take a friend and a mentor of mine Tanya Aliza.  Tanya did the home party thing back in the day with some results, but it wasn't her thing.  She learned to build a rock start brand online and now attracts 10-30 leads a day for her business.  She makes daily sales on social media, and became the #3 sales rep in her company in just 16 months.  Tanya shares how she did it right here.
In the mean time check out today's video shares 3 important personal branding tips that will help you position yourself properly and start attracting interested people.
Video: 3 Personal Branding Tips To Attract The Perfect Audience
If you found this video helpful be sure to share it and comment below!
P.S.  I FIRED MY BOSS and Caught It All On Tape…Watch Me Do It & Discover The Online System That Made It All Possible  Click Here To See The Video!
Comments
comments