Learning to increase productivity in your home business is hands down one of the most important things you can do.  It's easy to look for solutions to generate leads.  It's easy to study prospecting scripts.  It's easy to listen to mindset audios.  What's not easy is changing your personal habits to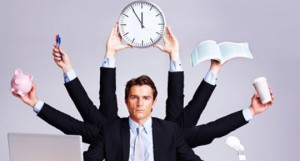 become more efficient when it comes to your business building activities.  This was one of my biggest challenges when I got started and is one of the core focuses when coaching anyone from individuals to larger groups of students.  In today's video I share one thing that is so simple yet unfortunately so few actually do it.  Commit to it and you can almost immediately increase your productivity and results.
Make Sure You Increase Productivity For Real
We've all heard the cliche "busy being busy", but the plight of so many home business owners couldn't be summed up any better.  There are really only a few core activities that truly move your business forward.  Meanwhile there are countless activities that can keep you "busy being busy". In order for your results to increase you must get more of the "right" things done.  You've probably heard leaders refer to "money making" activities.  Well those activities are the "right" things.  In today's video I tell you what they are, and in the process explain a simple, fool proof way to increase productivity and results in your home business.
Video: Increase Productivity & Results In Your Home Business With One Simple Habit
If you found this video helpful be sure to share it and comment below!
P.S.  If you could use more leads for your business you may want to take a peak at the system I have been using for over 2 years now.  

Check it out here!
Comments
comments