In my opinion handling the challenges of being an entrepreneur might be the single biggest factor that separates the successful from the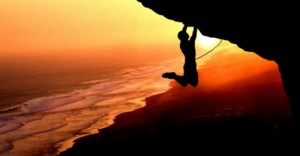 unsuccessful.  We've all shared similar experiences.  Maybe something goes wrong that challenges our belief or confidence.  Maybe we unknowingly let that negative self talk creep into out head and don't realize it until it's affecting out work.  Maybe what feels like the worst string of bad luck presents itself as outside circumstances that seem to warrant a great deal of our time and attention.  If you've experienced these things you're not alone.  Overcoming them is the challenges at hand will be the biggest difference maker, and in today's video I help you do just that.
Giving Into The Challenges Of Being An Entrepreneur
This may hurt a bit, but giving into the challenges, even for a short period of time is the sing of an amateur.  For most the goal is to do this for a living, so if those challenges wouldn't keep you from going to work then they can't keep you from doing your work….plain and simple.  The world of aspiring entrepreneurs is filled with people who want more, but can't seem to muster up the will to go out there and get it.  Words like tomorrow, later, hope, try, but….are mainstays in the vocabulary of the amateur.  The good news….anyone can make a choice to be a professional at any moment.  I'm as familiar with these challenges as the next person, bit I choose to win, and you can too.  In today's video I share some tips that may help you overcome the challenges of being an entrepreneur.
Video: 3 Tips To Overcome The Challenges Of Being An Entrepreneur
If you found this video helpful be sure to share it and comment below!
P.S.  If you could use more leads for your business you may want to take a peak at the system I have been using for over 2 years now.  

Check it out here!
Comments
comments