When it comes to your MLM upline, timing, opportunity, and placement are always an attractive selling tool used by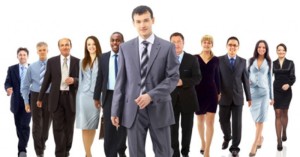 the person presenting the opportunity.  For many people this begs the question, how much does your MLM upline actually matter?  If you're in an opportunity and you're not getting support, not seeing spillover, or maybe even seeing no activity at all should you seek opportunity elsewhere?  In today's video I answer this question.
Does Your MLM Upline Dictate Your Success?
There are certainly some minor advantages to being with a good upline leader some of which I will discuss in today's video, but ultimately only you dictate your success.  The biggest misconception about advantages like timing and placement is that the right situation can yield results independent of your effort, skill development, and most importantly your production.  This is often implied by crafty salespeople and conveniently plays to people's desire to shift responsibility for their lack of results.  It's up to you to take responsibility for the outcome of your business endeavor.  Watch todays video to truly understand how much your MLM upline actually matters.
Video: Should You Be Looking For A New MLM Upline?
If you found this video helpful be sure to share it and comment below!
P.S.  If you could use more leads for your business you may want to take a peak at the system I have been using for over 2 years now.  

Check it out here!
Comments
comments