When most people first get exposed to a network marketing company like Jusuru, they never seem to get the w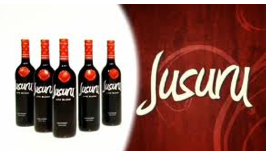 hole story.  Emotion sets in and due diligence is not always a person's first response.  Whether you are a Jusuru rep or considering the Jusuru opportunity, today I am going to set the record straight.  I will provide an expert, unbiased, third party Jusuru review and expose the one secret uplines don't always mention, that in my opinion, often holds Jusuru reps back. 
A Look at The Jusuru Leadership
The co-founder and president of Jusuru is Asma Ishaq.  Asma has an impressive collegiate and professional track record with arguably her most relevant experience coming Biocell Technologies, a company that develops health and wellness products.  With little info out there about Asma I can only speculate that this experience led her to the network marketing industry's health and wellness niche. 
The Jusuru Super Juice
The "Jusuru Life Blend" is the company's flagship product.  Exisitng in this super fruit blend is the companies patented Bio-Cell Collagen.  According to the company and their scientific reviews, the  "Jusuru Life Blend" provides a series of benefits associated with healthy aging.   As a network marketer the first thing I thought of when I saw Jusuru was "here's another high priced health and wellness product."  Let's face it.  Jusuru isn't the only player in the game.  The entire industry is dominated by these types of products.  That said, in today's day and age there is nothing more appealing to the general public then anything that can help them defy the hands of time.  As our culture not only becomes more health conscious, but more hung up on fighting the aging process, one has to believe that Jusuru has a highly relevant product.  Combine that with the fact that a troubled economy has led to more opportunity seekers than in any other time in recent history and Jusuru surely has a home run right? Well….not so fast. There is one problem, and I'll get to it shortly.
Can You Make Money With Jusuru?
Aside from the leadership and the product, there is one main question to be answered about Jusuru, and that is; can you make money?  I mean ultimately this is the question that most people are concerned with.  The Answer – Without a doubt you can make money with Jusuru, but most people won't, and I'll tell you why in a moment.  Those that do make money (and some make a lot of money) do so because Jusuru offers 30% commissions on product sold directly.  The also offer commissions on preferred customer auto-ship.  In addition they pay out through a series of bonuses, leadership pools and lifestyle rewards for those that successfully sponsor.  So what's the catch, what's the one big problem facing Jusuru reps.  OK I'll tell you.
Why Jusuru Reps Will Undoubtedly Struggle
Have you ever heard the expression, "you are just a statistic?"  If you are a new rep or an aspiring rep I'm not saying you are going to be a statistic, but I'm going to share one with you.  95% of people fail in MLM.  Yes 95%.  And it doesn't matter whether "Jusuru life blend" is better than any other drink in the industry.  Most will struggle and end up quitting.  Now hear me out, it doesn't have to be that way for you, or your team, but first you must understand why it happens. 
                For Years Network Marketing companies just like Jusuru have been using the same old techniques.  Build your list, approach your warm market, have home meetings, etc.  These are great techniques for some, but not for others.  If you lack influence with your warm market, or haven't maintained your network over time then you will likely struggle.   Secondly, people are more plugged in, and companies like Jusuru aren't bringing their training to the next level when it comes to the internet.  Lastly, people need cash flow and highly profitable down lines can't be built overnight when a majority, if not all, of your warm market are going to say "no" to your Jusuru opportunity.  I know this because I struggled.  I am all for the warm market approach, but Jusuru reps need more.  They need an internet MLM system.  Discover the secrets that took my business to the next level.  I can show you how to leverage the internet to build your Jusuru business and make money even if people say no to Jusuru.

If You Found This Post Helpful Please Comment Share Or Retweet
To Your Success,
Justice Eagan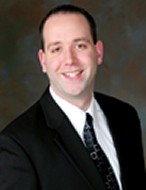 Let's Connect on Facebook
Follow Me on Twitter
Contact Me: justice@justiceeagan.com
P.S. If Your Upline Doesn't Have a Step by Step Blueprint For Success Then Check This Out (Unless of Course You Already Have Too Many Leads) CLICK HERE FOR INSTANT ACCESS
Comments
comments