Congratulations…you have reached your cold market!
So you've started generating leads.  It's official…. you have done what so many people can't do.  You've stepped outs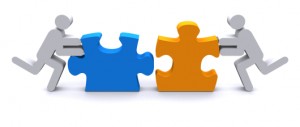 ide of your warm market.  Congratulations, you are one step closer to success in your business.  Often the first cold market leads bring great satisfaction followed by a new set of frustrations.  You see most people's up lines have very little cold market experience, hence they are not able provide helpful support when it comes to successful cold market communications.  Don't worry, I'm here to help.
2 Things You Must Consider Before Calling Your Cold Market Leads
1.  Was this an Online or offline lead?
"Cold Market" is a very general term.  Did this person come to you via offline or online marketing strategies?  This makes a world of difference.   You don't want to be explaining your great online training to someone who may not be tech savvy, or how to prospect belly to belly to someone who is more comfortable behind their computer.  Remember Network Marketing is about duplication.  Your prospect needs to feel comfortable that they can do what you do.  Before you know more about them stick to the basics by keeping in mind the vehicle through which the lead was generated.
2.  What was the lead searching for when they gave you their info? 
There is a huge difference between a cold market lead that was searching for a job, vs. someone who was searching for help, vs. someone who opted in to win a free Ipad. The list could go on and on, but I think you get the point.  What your lead was searching for will certainly change the details of your approach.
4 Steps to Laying the Groundwork With Your Cold Market Leads  
4.  Make a connection
People have problems, including you.  If you are an online marketer or network marketer (or both) then you have made a decision to seek more in life, and are out to help others do the same.  You can't do that without making a connection with your prospects.  This is the first step in turning your cold market warm.  The reality is, there are going to be people that you don't want to work with and likewise those that don't want to work with you.  You can't reach this realization without making a connection with your prospect.  Remember sales comes last, sales is natural.  If you make a connection a sale will arise, but usually only if the sale is right.  This is where cold market tip #3 comes in. 
3.  Figure out the  want's needs and desires of your prospect
So you have something to offer i.e. a product, service, or business opportunity.  Does what you are offering meet the criteria of what your cold market prospects are looking for?  You tell me?  If you don't know the answer to this question then you approaching things all wrong.  After you've made a connection and gotten you're prospect to feel comfortable enough to open up, then you must get in touch with their want needs and desires.   
2.  Ask yes questions
Once you know what your prospect is looking for, then you have to determine whether your product or service is a fit.  Don't try and fit the square peg in a round hole.  You want to build strong, successful, long lasting business relationships, and forcing a sale even if you can pull it off, doesn't suit the goal at hand.  We are in the business of helping people in our cold market not selling to people in our cold market.  Sales that lead to buyer's remorse present a scenario that is unsustainable.   That being said, when you know the stars have aligned then you want to start asking yes questions.  So you are looking for X.  If I could show you a path to achieving X would that interest you…..YES.  So X is what's missing in your life?  I felt exactly the same way, would you like to know how I got X in my life?…YES.  So you want to make X change in your life.  Are you serious about making that change?…..YES.  Now that you have yes, set a future appointment. 
1.  Set a future appointment
We all get fed full of guru hype about automated on the spot sales, about turning your cold market prospects into red hot hungry buyers with no personal contact.   But the reality is it takes a little more than that.  If you have successfully laid the groundwork mentioned above then you will be best served if you take the next step…..and that is….not trying to take the next step.  You have planted the seed by making the connection, understanding  the wants and needs of your prospect, and leading them down the path of yes….BUT….most sales aren't that easy, and this one likely won't differ.  It's not a one step process and don't think you can change that.  The reality is, most sales take several contacts with a person, so you might as well not try and change sales history.  Set an appointment for a presentation of your product or service.  Now that you have forged a relationship, your prospect is likely to be receptive to this next step.  A last minute sales pitch or time sensitive offer will likely erode the trust you have just spent time building. 
To be clear….the steps laid out are about warming up your cold market prospect…about forging a relationship…building trust.  Do not mix this process with a hyped up sales pitch.  This is a recipe for disaster.  Follow these steps to build relationships with your cold market and the rest will begin falling into place.
To Your Success,
Justice Eagan
If you found this post helpful please, comment, retweet or like it
DON'T HAVE COLD MARKET LEADS YET?  THAT CHANGES RIGHT NOW…..AND I'LL SHOW YOU HOW
Comments
comments