There's lots of MLM recruiting secrets that can help you up your game and get better results.  Today I'm going to share a few of my own that can help you handle what is really the biggest objection that your prospects have.  What do you think it is?  No time?  No Money?  It's not legit?  Their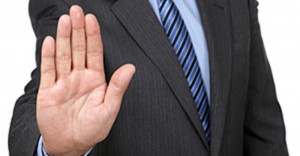 friend tried once, only talk to 3 people and somehow…shockingly didn't get results :)?
If you've talk to a even a few people  about your opportunity you've surely heard some of these before.  The best sales people out there will tell you that the first objection is never the real objection.  Behind all of these common statements is a real underlying objection, and it's the biggest objection of all whether your prospect comes out and says it or not.  You'll learn what it is in the video below.
MLM Recruiting Secrets Take Practice
Regardless of how effective or helpful these MLM recruiting secrets are they're going to take practice.  The only way to get good at something is to do it over and over.  Recruiting into your business is no different.  The biggest mistake most network marketers make is to learn and learn without ever applying, as if once they have reviewed every tactic, every script, they will be ready to go out and crush it.
Take these three recruiting tips and actually apply them.  Make them your own.  Add your own voice.  The more natural they become the better they will work.  The best thing you can do, the thing that will serve your future the best is to get out there and mess it up.  Yes I said it….fail forward.  The goal here is not to have one short video make you a recruiting master.  It's to cut your learning curve and give you highly effective strategies that can improve your results once you've applied them and become comfortable with them.  Watch the video below.  In it I share the biggest objection your prospects really have and 3 MLM recruiting secrets to handle and even eliminate it.
Video: MLM Recruiting Secrets To handle The Biggest Objection Of All
If you found this video helpful be sure to share it and comment below!
P.S.  If you could use more leads for your business you may want to take a peak at the system I have been using for over 2 years now.  

Check it out here!
Comments
comments