Does MLM recruiting have you a little frustrated?  Maybe people aren't taking your business seriously, or they're giving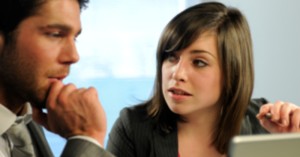 you a laundry list of objections?  The network marketing industry is filled with paint by numbers training, canned scripts, a replicated company materials.  Many reps use the systems and tools as they're taught and still find themselves in a state of frustration.  So why is it, that two people can use the same materials, same scripts, and get wildly different results.  I share the answer in today's video.
The Most Common MLM Recruiting Questions & Challenges
Most people are extremely excited when they join an opportunity, but may not know some of the challenges they'll face when they enter the marketplace.  If you've been in network marketing for even a short period of time, many of these scenarios may sound familiar.
You're told its one of those pyramid scams
People want to wait and see how you do
Someone says they're going to join and then dissappears
They don't have the money
And so many others…
Experiences like these lead many struggling reps to ask questions like…
What do I say to get them to see what I see.
What do I say to convince people it's not a scam.
What do I do…no one seems to have the money right now.
The list goes on and on…
Does this sound familiar?  The truth is you don't convince people, and these objections are not the real problem. There are certainly a variety of factors that go into these challenges and objections, but one of the biggest things you can do to start to turn things around in your MLM recruiting is to change your energy, and the position you take when approaching prospects with opportunity. It's called posture and when you watch the video below you'll understand why it is the #1 secret to successful MLM recruiting.
Video:  The #1 Secret To Successful MLM Recruiting
If you found this video helpful be sure to share it and comment below!
P.S.  If you could use more leads for your business you may want to take a peak at the system I have been using for over 2 years now.  

Check it out here!
Comments
comments