I've got some great MLM recruiting tips for you today.  Does it ever feel like your prospects, sometimes even great friends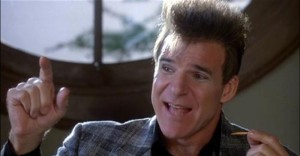 , have gone into the witness protection program? They said they were going to watch a presentation or review information and next thing you know your calls are going unanswered.  Maybe you get them on the phone and they awkwardly explain the reasons why they haven't been able toy review the information the so enthusiastically said they would.  I'm quite confident this has happened to everyone.  Today's video can help.
These MLM recruiting Tips Make Follow Up A Breeze
What if I could share a way to get a follow up 100% of the time when making an exposure for your business.  You'd also come across serious and professional, you'd have control over the process, and  you'd be able to speak to your prospect before they talked to their friends, searched for negative information on the web, or spent hours, even days, lining up objections to hit you with the next time you spoke.  That's exactly what today's video will teach you how to do.  Keep in mind, this may not be the perfect approach for everyone, but things changed considerably for me when I implemented it.  If you have trouble getting quality follow ups I'm confident these MLM recruiting tips can help you.
Video:  MLM Recruiting Tips To Increase Follow Ups
If you found this video helpful be sure to share it and comment below!
P.S.  If you could use more leads for your business you may want to take a peak at the system I have been using for over 2 years now.  

Check it out here!
Comments
comments