Is there really an ambit energy scam?  Or are a bunch of whiney skeptics slinging mud at a legitimate e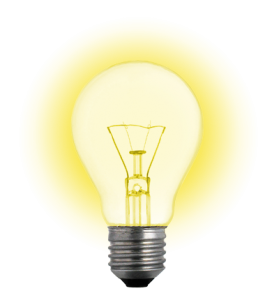 nergy company?  Well ultimately you can be the judge, but I am going to give you a third party take on this rapidly growing company.  As a network marketer, the first thing that comes to mind when I think "ambit energy scam", is to give the benefit of the doubt to the company.  Why? Because MLM has a very low barrier of entry.  It costs very little to get started, so anyone can start their own home business.   Everyone is an opportunity seeker.  Everyone would like passive residual income and an opportunity to work from home.  The question is, is everyone ready to do the work necessary to achieve great results? When I hear "ambit energy scam" I immediately think these are the words of disgruntled opportunity seekers who are upset that money didn't just start falling from the sky when they joined ambit energy.  That said, there are certainly companies that are on the up and up, vs. some with more suspect practices, so let's take a closer look at the company and its product to determine if ambit energy is a scam.
Is The Ambit Energy Scam Theory Legit and How Can You Tell?
Well the first thing I always look at when determining if an MLM company is a scam or not is the product and its value.  Does the company's product offer real value independent of the business opportunity?  In other words, if you could not make money as a rep would you still be satisfied buying the product?  If ambit energy is a scam there wouldn't be true value in its product.  Secondly a great indicator as to whether or not Ambit Energy is a scam is an evaluation of its company leaders.  Lastly we must evaluate company growth.  After all, if a company is growing its customer base consistently over time it is usually an indication of generally happy customers who are receiving a product of value.
The Ambit Energy Scam Debunked
Founded by Jere Thompson Jr. and Chris Chambless in 2006 Ambit Energy saw an opportunity to provide gas and electric in states that had deregulated energy.  Five years later they have grown to over half a million customers.  Over 70% of their customers are not reps, so clearly there are a great deal of people and companies who feel they are getting the best price, service or both thanks to Ambit Energy.  They have exhibited a revenue increase of 1000% over those five years.   Ambit Energy's founders and top personnel have extensive and reputable backgrounds in the traditional business community.  Inc. 500 named Ambit Energy 2010's fastest growing privately held company.  When you take this all into account, can you still give credence to The Ambit Energy Scam theory?  I think not.
So Where Does This Ambit Energy Scam Theory Come From?
Well the bottom line is this.  Network marketing is not as easy as people think it is going to be.  Most people have trouble taking responsibility for their difficulties so they blame Ambit Energy.  Once people burn through their warm market they don't know where to turn.  If you are going to succeed you need a system to keep a constant flow of Ambit Energy Leads coming through the pipeline.  Most companies including Ambit Energy may not teach their reps how to leverage the internet to generate the necessary leads for their business.  No leads equals no sales, reps struggle and "the Ambit Energy Scam" is born.
  
To Your Success,
Justice Eagan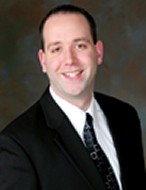 Let's Connect on Facebook
Follow Me on Twitter
Contact Me: justice@justiceeagan.com
P.S. If Your Upline Doesn't Have a Step by Step Blueprint For Success Then Check This Out (Unless of Course You Already Have Too Many Leads) CLICK HERE FOR INSTANT ACCESS
Comments
comments