Many venture into the world of MLM online marketing seeking a way to reach more people with their products or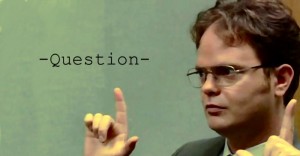 opportunity. I speak to aspiring marketers almost everyday, and most of them ask the same question. What is the best marketing strategy for them to use. In today's video I answer that question for you exactly the way I answer it for them.
There Are Several MLM Online Marketing Strategies To Choose From
The choices are plenty. Paid advertising, content creation, social networking are some of the most popular. Some take longer, some build relationships with your audience more easily, some are more duplicatable. All of them take time, effort, learning, and practice to be effective. I think this is why I get the question so often. It's natural for people to want the fastest easiest route to results. Not to mention, many people choose inaction because of the belief that they don't have enough information, or the fear they may make the wrong move. If you're venturing into the world of MLM online marketing watch the video below to help determine the strategy that's bed for you.
Video: MLM Online Marketing, Choosing The Best Marketing Strategy
If you found this video helpful be sure to share it and comment below!
P.S.  If you could use more leads for your business you may want to take a peak at the system I have been using for over 2 years now.  

Check it out here!
Comments
comments